The holiday season is upon us and finding a unique gift for that tech-savvy person in your life can be tough. However, if you have a big budget here are a few great gifts to consider buying for the special nerd in your life.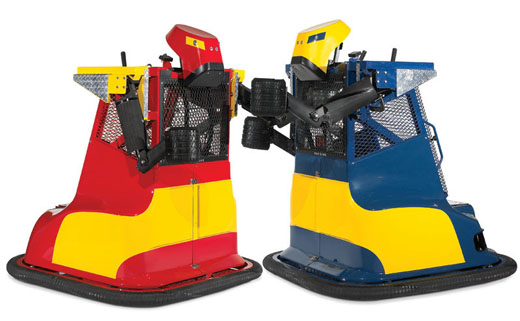 If you like to give big gifts and have at least $17,000 in your gift giving budget, then this real life version of the Rock 'Em Sock 'Em Robots is for sale.
These gasoline fueled robots have a cab that people can sit in and beat each other up without actually hurting one another. A scoring display is set on the front of each robot and it automatically records successful knock-outs.
Players use two separate joysticks to shift their robot while pressing a thumb button to aim their shots. Additionally, players can battle it out for up to five hours, and the robots will look so nice sitting near the Christmas tree.
The ultimate Wonder Woman fan will be delighted to receive this awesome mixer. The detail of the appliance is perfect with the top of the mixer colored in red, gold bands around the neck and of course patriotic blue with white stars covering the base.
You may have trouble parting with this unique cooking accessory. This mixer has the super ability to combine ingredients, inspire truth telling and improve the style of any kitchen.
I've heard this mixer is only offered in Brazil at the moment. Take a quick flight down south Daddy Warbucks, your kitchen will thank you.
With a few clever ideas, and a large budget, you can make dreams come true for the special nerd in your life this holiday season.
Related Posts :
Category: Geek Life