T-Shirt Displays at a Sci-Fi Convention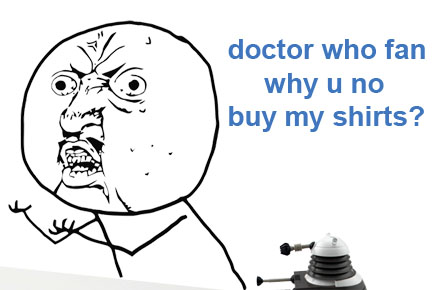 This topic strays from the mission of the website slightly, hopefully not too far. It does in fact deal with two things nerds like, namely t-shirts and sci-fi conventions. This post could also serve as intricate study into the analysis paralysis I routinely fall into.
To those of you just wandering across the web, I posted previously that I have a web-only science fiction store (t-shirts, toys etc..) and that I will be making my debut on the geek con circuit in June.
Attending this con has brought up a problem I'm sure has been solved by shirtologists, but I have yet to discover. That is, the best way to display loads of t-shirts to the geek masses. My requirements are two-fold.
The method of display must showcase as many designs as possible.
The display must not be cheesy or amateurish.
I also have parameters on how big this display can be as I only reserved 1 table. I thought for my first time out a small presence would best serve my sanity. Table length is 6′. The display should probably be slightly smaller than the table width so as to not anger the vendors on either side. I've heard they can be a little grouchy sometimes.
I have been to many conventions over the years and never gave a thought to how the booths and tables were set up.  But I have done a little research and these are some of the options I am exploring.
Wire Grid Panels
This method is what I'm leaning towards right now. I could put up 4 2′ x 7'x wire panels in an accordion fashion as the backdrop. Holding the shirts would be these see-through panels. Ouch $22 each. That begs for a homemade version. A flatter version would look something like the picture below.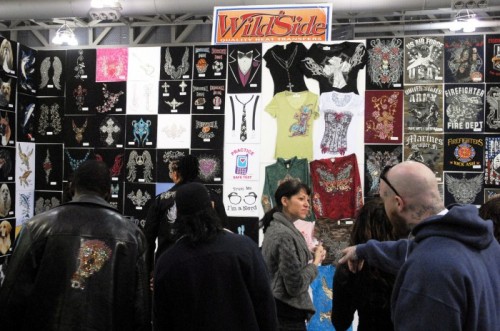 Pros: lightweight, wire panels are inexpensive, could fit in my SUV
Cons: individual display panels are way too expensive
Table-top Poster Display
This is kind of interesting. Remember going to the CD store back in the early 90s. They always had Bon Jovi and Def Lepppard posters in this displays where you flip through until you find one perfect to hang on your wall to aggravate your parents. This one looks pretty good. Only available in gray, meh. I'll keep looking around for more.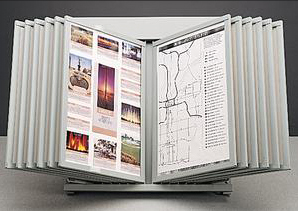 Pros: Easy setup. Professional.
Cons: Only one person can look at a time. Will the t-shirts fit inside without looking bulgy?
Miniature Tabletop Display
You know those little clear plastic stand that are on restaurant tables? They usually advertise their specials. I thought about getting a larger one and printing off the designs so passers-by could look over the shirts quickly.
Here is my graphical representation of such a device.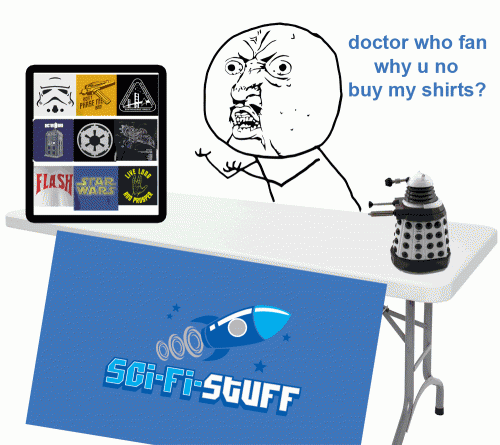 Pros: Cheap, very easy to setup, can display lots of designs in small space.
Cons: Customers won't get to see full size designs.
So that's basically what I'm down to. I'll keep looking around but if anyone has any ideas, feel free to post a comment.
Other Stuff
If you want to read more here is a great old forum thread at T-Shirt Forums.
An informative blog post on upgrading a dealer table at Bristol Board & Ink. (I love these in-depth posts)