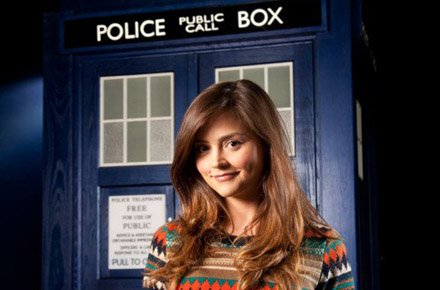 The Doctor will see a change of companions in the upcoming season, and a more permanent one than the variations we've seen with Amy, Rory, and River Tam. Karen Gillan will be leaving this season, taking Amy Pond from the show for the foreseeable future. Arthur Darvill will exit the show also, taking beloved centurion/husband Rory Williams with her. Fans are uncertain what this means for River Song. Particularly given the flexible nature of Doctor Who reincarnation cosmology in recent years, she could easily return as any number of actors.
Stephen Moffat recently announced that Jennifer-Louise Coleman of "Emmerdale" and "Waterloo Road" will replace Gillian as the new companion. Moffat has given numerous interviews regarding the choice in pairing of returning Doctor, played by Matt Smith, and Coleman. Coleman will also be starring in the BBC's "Titanic" mini series, and may be notable from a small role in "Captain America."
Fans can look forward to a companion who does as much talking as The Doctor, in the upcoming season. In interviews with The Guardian and CNN Moffat stated "This is not the usual boy meets girl." Moffat has gone on to say the Doctor will explore some of the greatest mysteries he has to date in the upcoming season. Audiences have been generally receptive to Moffat's changes in the show, as the American audience has been rapidly growing in response to Smith's portrayal of the most recent reincarnation.
Related Posts :
Category: Movies and TV