Holiday Pranks: The Dummy Present and the Recycled Gift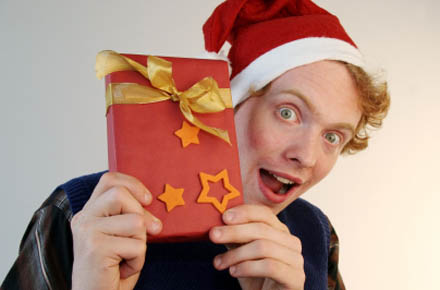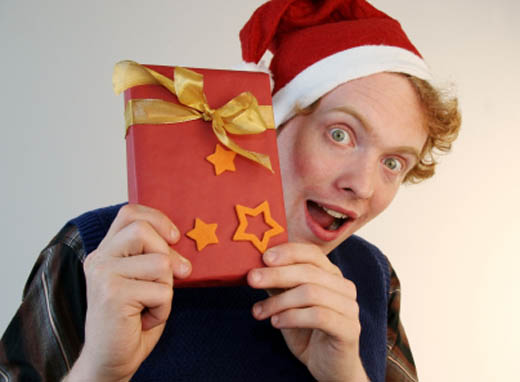 Wondering how to make this holiday season more memorable than the last? Here are two holiday pranks you can pull that will not only entertain you, but bring a smile to your friends and family. Why not try mixing up your holiday celebrations this year with a few clever pranks? In this article we'll address a few Christmas-related pranks.
Nothing says "Merry Christmas" like getting an old sweater from your sister or a used book and a half eaten box of chocolates from your mom!
Dummy Present.
There's nothing like seeing a Christmas tree that is literally stuffed up to it's branches with presents. Just the thought can make you feel warm and fuzzy! One of the charms of Christmas presents is that they are mysterious. No matter how plain or boring the actual object inside is, it's still undeniably fun to look at the gifts, shake them, feel them, and try to guess what's inside.
A favorite holiday prank among my own family is to wrap dummy presents. You can grab any old item from around the house, call it a present and wrap it up.
Why not give your mom one of her own baking pans?
Give your dad a new tire iron that you stole out of the trunk of his car.
This can be especially hilarious if you give them an item that is their own but they don't recognize it upon opening the present.
Another variation of this is to take a dummy item and use it to camouflage the shape of something that seems far too obvious. Giving someone a soccer ball? Disguise it by rolling it up in a towel and placing a role of toilet paper on top. Then cover the whole thing in wrapping paper.
You will have them dying of curiosity for weeks to figure out what it is they are getting! It will also be hilarious to watch them feel the present and make wild guesses about what it could be. With either method, make sure you also give them good, valid presents besides the dummies so that they don't feel as if they were completely gypped!
Recycled Gifts.
This one is an Azani family tradition. Each year, every family member finds "recycled" gifts to give to the other members of the family. Unlike dummy presents, the recycled gifts are actually good-quality gifts that can be used by the recipient.
For example, if you got a set of empty photo albums from a friend, but know you'll never use them, wrap them up again and give them to a family member that you think might enjoy them.
You might be wondering where the pranking part of this comes in. Here it is: sometimes recycled gifts make the rounds through every member of the family. In my family there is a small, metal brain teaser that requires you to remove a ring from a complex set of metal pieces. This brain teaser has now passed through every member of the family. My Dad gave it to my sister, who enjoyed solving it and then saved it for a whole year and re-gifted it to another sister, who then re-gifted it again the next year, and so on.
We all got to enjoy the puzzle, and even more, the look on the person's face when they opened it the next year and realized they had been duped! Not only is this a great way to get rid of things at home that you don't need, but it is wonderfully entertaining!
About the Author
Tiffani Azani is a freelance writer for MyCollegesandCareers.com. My Colleges and Careers helps students find online degree programs, such as certifications, bachelor's degrees or even online mba programs. Earning a college degree can greatly improve your chances for a successful career.
Related Posts :