Nerds in Suburbia: Home Furnishings
While the stereotypical geek lives in his Mom's basement, surrounded by tech next to a mini-fridge stocked with Mountain Dew, some have created their own little havens in the suburbs. You never know, we could be your neighbor! Here are some of the most awesome home furnishings a nerd could ever want to pimp their own pad.
The Zombie of Montclaire Moors Statue

($89.95 from Toscano)

Forget garden gnomes and pink flamingos, this gray zombie groping his way out of the soil is sure to freak out visitors and traveling salesmen alike. This sculpture is life-sized and perfect for year-round display. The zombie apocalypse comes to suburbia, groaning for brains!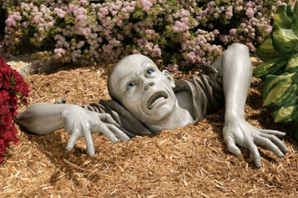 Darth Vader Cookie Jar

($99.95 from Neatoshop.com)

Normally, you think 'cookie jar', you're stuck with some hokey-looking chunk of ceramic in the shape of an animal head or a piece of fruit. Forget about that. This is your house! Darth will preside over your kitchen, lightsaber drawn, warding off all evil minions who would dare to attack your secret stash of Oreos.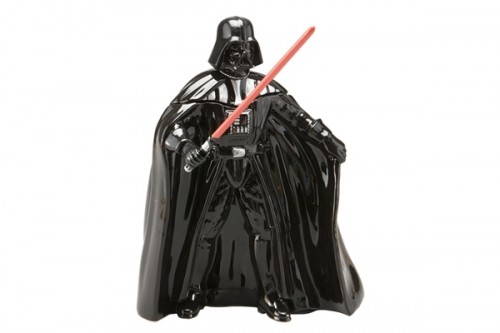 Super Mario Chess Set

($39.99 from ThinkGeek.com)

This set is sure to impress any hard-core gaming enthusiast, and the attention to detail is exquisite. Fully functional, this set comes with its own Mario-themed board featuring team Mario versus Team Bowser. Bonus for hilarity: Luigi is the queen!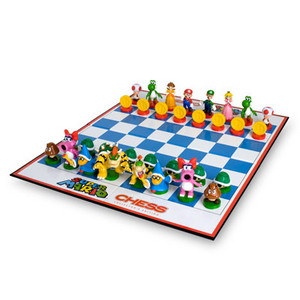 Dalek Alarm Clock

($51.95 from Sci-Fi Stuff)

For when you need to wake up on time and exterminate! Now you no longer need to worry that the daleks are under your bed, you can have one right beside it!
Related Posts :