The year 2012 holds the release of many widely anticipated films. There's such a huge variety of titles being released too, that there is surely something for everyone and everyone's taste! Here we will give you a low-down of the biggest names and the films you should definitely be looking forward too!

Image Credit – The Avengers
Batman: The Dark Knight Rises (2012)
This is the film all Sci-fi and Super Hero fans are raving about. We've been waiting on tenterhooks for each and every trailer or photograph, and now don't have long to wait at all! Christopher Nolan has completely rebranded the amazing Batman stories and now we only have a few more months to wait for the final installation. Expect dark plot lines, challenging character developments and amazing special effects. Not to mention the great soundtrack.
The Avengers (2012)
If you're a savvy follower of Marvel films, you'll have been eagerly awaiting this film for a while. This film brings together the whole team of Avengers that you've already met in other Marvel films, over the past few years (Iron Man, Captain America, Thor, Nick Fury, Black Widow and The Hulk). It promises to the action packed, witty, Hollywood style superhero film we've always dreamed of!
Wrath of the Titans (2012)
This film stars the ever-more popular Sam Worthington, and the A-List royalty, Liam Neeson. The film is based on the Ancient Greek myths you learned about in Primary School – but packed with much more drama, fighting and action. Sounds like a recipe for greatness to us.
The Amazing Spider-Man (2012)
You might be wondering why another Spider-Man film is being released (with the same plot lines and characters) but fear not, this film has promised to impress. With a new fresh, younger cast and some great special effects, you'll have forgotten about Tobey Maguire in no time. They made Spider-Man cool again, so be prepared for a new favourite Super-Hero.
Men in Black III (2012)
We don't even need to sell this one to you. It has aliens, some awesome action and the one and only Will Smith. If you remember the originals, you'll be excited to hear that this third installment features all the original casting and a brand new, original screenplay. It's been in the making for several years, so we're expecting some big things.
Man of Steel (2013)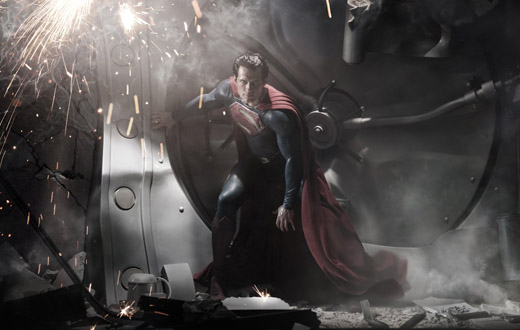 This is the newest addition to the Superman franchise and so far they're keeping all the details close to their chest. We've seen the movie poster (featuring the gorgeous Henry Cavill as Superman himself) and it looks promising. Still waiting on a trailer though, so we don't want to speak to soon!
Transformers 4 (2013 /2014)
Twitter went crazy when it was revealed that there would be a Transformers 4, with lots of people excited and lots of people doubtful. After the third instalment ditched Megan Foxx, the film lost a lot of its fan base and wasn't as successful with critics as the previous two – but we reckon the 4th could bring the magic back! As it's still early days, we're waiting on a release date, but an estimation would be late 2013 / 2014.
Untitled – Star Trek Sequel (2013)
Ending on a high note, this should be the Sci-fi event of the year. After the surprising success of Star trek in 2009 (featuring Chris Pine and Zachary Quinto) the amazing cast are set to return for a much anticipated sequel in 2013. We loved JJ Abram's for bringing Star Trek back into the spotlight, and we can't wait for this follow-up.
This round-up has been provided on behalf of vouchercloud; with discount vouchers for the leading cinema chains such as Vue Cinema, Cineworld and Odeon, make sure you don't book without one!
Related Posts :
Category: Movies and TV