The Dark Knight Rises in Pittsburgh… Wait, Why Pittsburgh?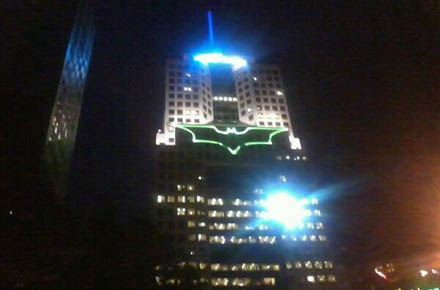 With filming complete in India, The Dark Knight Rises has descended on Pittsburgh. While Batman Begins and The Dark Knight were filmed in Chicago, the latest installation is being filmed in various locations in and around Pittsburgh. While The 'Burgh has a reputation for excellence in football and hockey and is also noted for both its hospitals and colleges, it seems an unlikely place to film a major motion picture at first glance. As a native, born and raised, I can tell you four good reasons why it's an awesome fit.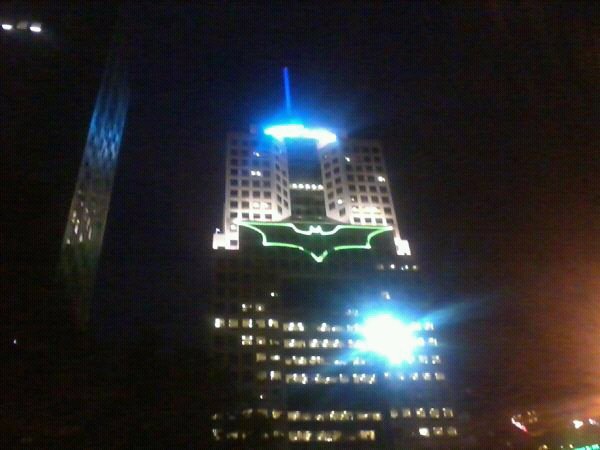 No One Lives Downtown
If you wander the streets of Pittsburgh after about seven in the evening, the only real activity you'll find is either at Market Square, which comprises a very small portion of the city proper, or across the river at Station Square in the city's South Side. The city simply echoes in the evenings. Almost no one lives downtown. Sure, there are some apartments tucked into high-rises, but they are extremely sparse. Film crews don't have to worry about overwhelming crowds or the attendant noise of people living in the area. The city sleeps after-hours. Weekends are also pretty quiet in the city, because our sports arenas are either across the river or placed smartly on the edge of the city proper.
Lack of Traffic During Non-Peak Hours
Because no one lives there, the only traffic you see is through-traffic. Most people use either the Boulevard of the Allies or Grant Street to cross town. If those options are blocked, Smithfield Street and Wood Street also provide a way through. This means that as long as one of these streets is open during filming, traffic snarls will be kept at a minimum. The Port Authority bus system is also very cooperative in changing stops and routes to accommodate film crews or anyone else who has a permit to block traffic. It's a laid-back city.
Glorious Mix of Locales Within Blocks of One Another
The Allegheny County Courthouse was built in 1884. It's made out of stone and is simply gorgeous. A few blocks away stands PPG Place, a complex of six buildings faced in reflective glass. Residents often call them 'the castles' as there are 82 spires among them, making them look quite unique. Need a more dark, intimidating building? The rust-colored, triangular USX Tower presides over the corner of Grant and Sixth. Need a jail? The Allegheny County Jail sits nestled right along the shore. Need to film a chase scene in a park? Point State Park is, once again, only blocks away. Downtown Pittsburgh is not a big place, so everything is within reach. The rivers created a natural border that mostly prevented commercial sprawl. As for hospitals and universities, the entire Oakland area, minutes from downtown, has a wide variety of them in all sorts of architectural styles.
Photos: http://movies.yahoo.com/photos/collections/gallery/3536/spotted-on-set–august-2011#photo0
We're Used to It
Growing up in The 'Burgh, everyone learns three things as a toddler on Nana's knee: it's pronounced 'still mill', the Steelers rule, and The Night of the Living Dead was filmed here. In 1991, The Silence of the Lambs was filmed here. In 2010, both Love and Other Drugs and The Next Three Days were filmed here. These were just the ones most out-of-towners are aware of. See this list for a full run-down. When a crew is filming, we simply find a way around. It's part of our culture.
While I admit to being biased, Pittsburgh is a great little city and one of the 'best kept secrets' for living, filming, or visiting. If yinz ever decide to drop by, have some hoagies at Primantis or scarf down some hot dogs at Heinz Field. Be sure to wash it all down with a pop!
This post was written by Chris Rizzo of Pittsburgh, who also writes for Sci-Fi-Stuff.com and 50 trillion other sites.
Related Posts :