Transformers Fans Inquire: Who is Rosie Huntington-Whiteley?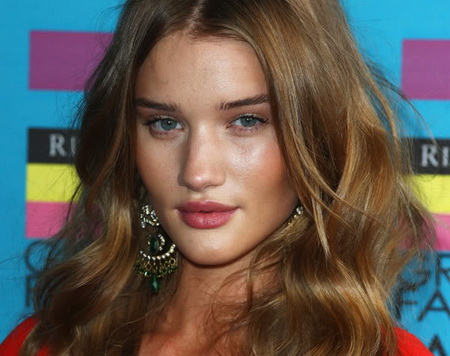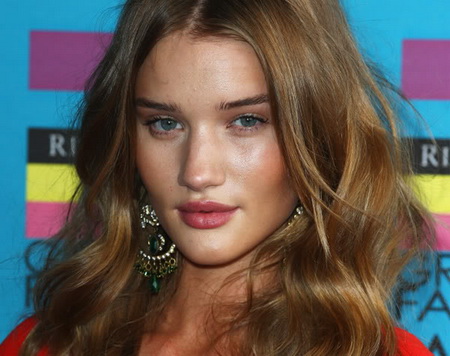 With Megan Fox not reprising her role as Mikaela Banes, director Michael Bay was forced to consider a new love interest for the upcoming film Transformers: Dark of the Moon. Instead of plucking an actress from the A-list ranks of proven, bankable names, Bay has chosen Rosie Huntington-Whiteley. Who? Exactly.
Rosie was discovered by Profile Model Management in 2003 and began modeling for Victoria's Secret lingerie in 2006. She received an Elle Style Award and was named Model of the Year in 2009. She has also modeled for Burberry and Godiva, as well as being made an official Victoria's Secret Angel in 2009. In May of 2011, she was named the number one hottest woman by Maxim magazine's Hot 100 list.
Her acting experience can sit in the palm of your hand. She played the lead role in a short done for Agent Provocateur, a lingerie company. Other than a few commercials, that's it. So is a model ready to take a leading role in a big-budget film?
Beach Bunny Interview
Many very successful actresses started out in modeling. Ladies such as Carrie-Anne Moss and Jeri Ryan started out as models or beauty queens, only to make a big impression on television or film later. However, the transition is usually gradual, with cameos leading to supporting parts and then to lead roles.
Michael Bay defends his choice, saying "replacing Megan, it was something more interesting to go with something brand new and fresh. Because, when it's brand new it's kind of a new discovery for the audience, too." While that is a good idea and has been used to good effect in the past, the potential for disaster cannot be underestimated. A lackluster performance could not only ruin the movie, it could lower her status as a model as well.
While a young director might be questioned on his choice or outright denied and forced to choose a safe, proven actress, Michael Bay has directed music videos for Meat Loaf, Aerosmith, and Tina Turner. His directorial and production credits are varied and solid. These facts alone mean that he might just have the 'eye' required to know a good thing when he sees it. Of Rosie, he has said "she's got this cute English accent, and she's got a great head on her shoulders."
Rosie will also be among reliable and experienced actors and actors to help guide her in her screen debut. Shia LaBeouf has been performing since he was ten years old in both episodic television and film. Josh Duhamel is also a seasoned veteran, having portrayed Leo on All My Children and netting a Daytime Emmy in addition to performing in a plethora of movies since his film debut in 2004 as the titular character in The Picture of Dorian Gray. John Michael Turturro has been acting since before Rosie was born, appearing in over sixty films and being nominated for a slew of awards and accolades. Also, Steven Spielberg is producing. 'Nuff said.
While the leap from model to big-budget actress is a big one, Rosie may make a name for herself on the silver screen if she does well. Simply acting in a film touched by Spielberg is a good omen, and she'll be surrounded by veterans who will doubtless help her hone her skills and bring herself up to speed. Good luck, Rosie!
Related Posts :