Once Upon a Time Coming to ABC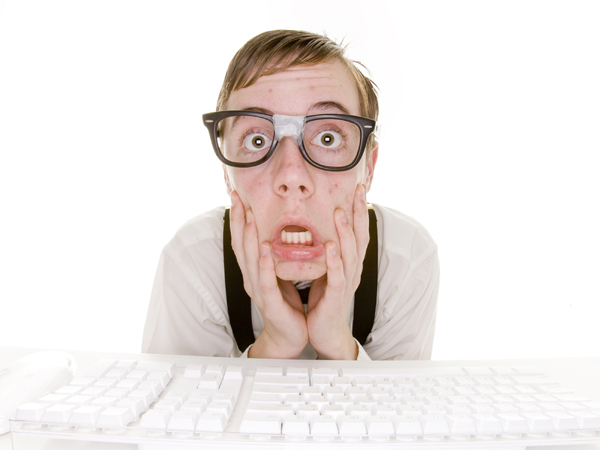 It seems that the major networks are taking to fairy tales for their fall line-ups. NBC has a trailer up on IMDb.com for their new series, Grimm: Once Upon a Crime, and ABC has put together a very respectable cast for their new venture entitled Once Upon a Time. Featuring such names as Jennifer Morrison, Ginnifer Goodwin, and Robert Carlyle, Once Upon a Time is a modern-age melding of fairy tales that promises 'the epic battle for the future.'
Previous Explorations of the Genre
Fans of all things fantasy are already drawing similarities between Once Upon a Time and another hotly-anticipated but ultimately red-lighted ABC series Fables. Fables was announced in 2008 as a one-hour drama series based on Bill Willingham's popular Vertigo Comics series before it faded off into obscurity. In December of 2010, Willingham expressed to MTV that he has no idea when or if the project would ever see the light of day, stating that he is "the last person to know about things like that."
Other projects that have explored this idea in exhaustive detail include the 2008 British mini series Fairy Tales, the children's series Fairie Tale Theatre that ran from 1984-1987, and Happily Ever After: Fairy Tales for Every Child which is still being re-run on HBO. If you count vampires or Greek mythology as 'fairy tales', we could be here all day. Let's not even touch upon how many times this has been done in literature. In short, this is some pretty well-traveled water. What is this project bringing to the table that will separate it from its predecessors?
Outstanding Producers
Adam Horowitz and Edward Kitsis are no neophytes when it comes to producing award-winning television. Both have won a Writer's Guide of America Award for their work on Lost, and Horowitz has both won and been nominated for a SHINE Award for various episodic contributions to both comedy and drama series. Both men worked together to write Tron: Legacy, which has netted $400 million dollars against a $170 million budget. Obviously, these men know how to produce interesting and profitable stories.
Exceptional Actors and Actresses
Jennifer Morrison is a household name to fans of House, MD and How I Met Your Mother. Whether you hated Cameron's altruistic simpering on House or cheered for her to smack Barney in the face on HIMYM, there's no denying that Jennifer has chops. She has worked every single year, sometimes in multiple projects, since 1999. These roles are often on award-winning series, and her characters are never the trite, tired bimbos nearly every actress has portrayed at one time or another. In the world of Hollywood, that's astounding. She's a workhorse, and we hope she brings that reliable ethic to this project.
Robert Carlyle is no slouch, either. While sci-fi fans know him for his portrayal of Dr. Nicholas Rush on Stargate Universe, he has also had notable roles in Trainspotting, The Full Monty, and Angela's Ashes. He has won a SAG Award, a BAFTA, the Evening Standard British Film Award for Best Actor twice, and has been nominated for many more.
Ginnifer Goodwin is a face familiar to fans of the HBO series Big Love. She also played major roles in both Mona Lisa's Smile and He's Just Not That Into You, the former of which netted her a People's Choice Award for Breakout Movie Actress nod. Although she did not win the award, she was given rave reviews by several publications.
The Story
The Bad
Okay, okay, so the whole 'you're something more than you think' idea is so ancient it has died of old age, been placed in its coffin, buried, and has long ago turned into dusty, dry bones. Yet writers of both literature and film have constantly exhumed the corpse again and again to grisly results. Well, you have to start somewhere. Right? The gist of the story is that the main female character is a tough bail bonds collector who can take care of herself. She finds out- control your snarfles of laughter- that she is really the daughter of Prince Charming and Snow White when the son she gave up ten years ago suddenly turns up. Mayhem ensues. Oh, and they named her Anna Swan. Does she have a cousin named Bella? This is the cue for every Twilight fan, or hater, to let out a collective groan.
Although this sounds completely laughable, think about it for a minute. You can't sum up a story in three or four sentences and really get a feel for it. After all, Star Trek can be summed up as 'a bunch of people wearing leotards on a ship dealing with aliens', and House can be described as 'crabby prescription-addicted doctor is acerbic and rude for an episode a week'. But both of these shows rule! It's the fine details, the direction the story takes, and the writing that will tell us whether or not this series is going to be a delightful romp or a tedious snooze.
The Good
After viewing the trailer, I can tell you that there a several rays of hope for this project. First, the cinematography is simply amazing. It looks and feels like a movie. Gone are the herky-jerky camera shots that a lot of tv series use to 'add action' to a scene. The costumes are lush, the scenery is believable and fun, and, my personal favorite, the sound is mixed perfectly.
There is a barrage of fantasy themes crammed into three minutes of film. Swordplay, maidens fair, galloping steeds, and even a howling wolf make an appearance. The good thing is that not a single spoken line, gesture, or facial expression is campy. While camp can be great, it doesn't often appeal to a wide audience. Many people confuse camp for lameness. This show looks like it's going to take itself seriously, and never mind winking at the camera while it does it.
I will be watching with decided interest when this show makes it debut. There's no telling if it will be a runaway hit or a trainwreck from only three minutes of video, but my interest is piqued. Now that Lost has wrapped, many people are going to be looking to replace one of the favorite shows. Will Once Upon a Time win the hearts and minds of viewers? I'll pop up the kettle corn, let's see where this road takes us.
Related Posts :