What's Happening with Firefly/Serenity?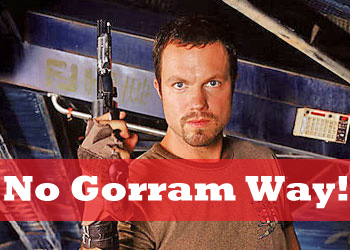 For a series with a lifespan almost as short as its namesake, Firefly sure has created a lot of flutter. Running for three months from September 20, 2002 to December 20, 2002, the series suffered from ho-hum ratings and high production costs that forced Fox to pull the plug. In the summer of 2005 Serenity, a full-length feature film based on the series, opened to a lackluster reception. The film failed to cover it's $39 million budget, grossing only $38.8 million. While preview screenings sold out in minutes, attendance dropped off sharply in the following weeks.
What Went Wrong
While none of this boded well for Firefly, it's imperative to note that Firefly had two major strikes against it from the beginning. First, Fox inexplicably showed 11 of 14 episodes out of order with the pilot ran last, leaving viewers mystified. Second, the show was shoe-horned into an undesirable Friday-night slot. Most of the demographic it was aimed towards was out having drinks and getting ready for the weekend, oblivious to the show's existence.
However, the franchise has spawned a small but fiercely-loyal fan base that call themselves Browncoats. Taking their name from the brown duster jackets worn by Independence fighters, Browncoats launched an unsuccessful postcard campaign and took out an ad in Variety magazine in an attempt to save the show.
After Serenity was released to video, Joss Whedon moved on to other projects and all the actors and actresses involved found work elsewhere. But the series was a cult favorite, especially since it had been released in its entirety to DVD, complete with commentaries and bonus footage. The Browncoats wanted more.
Whedon Weighs In
In 2006, apparently tired of swirling rumors concerning a sequel to Serenity, Whedon published the following to a fan website, WHEDONesque.com. "There's no sequel, no secret project regarding Serenity… So let's put that to bed and smother it with a pillow."
This caused speculation that Whedon was opposed to even working on another Firefly/Serenity project again. He responded that there was nothing going on now, but that he didn't mean there never would be any continuation of the project. This left fans with a sliver of hope.
Rights Bought, Fans Shriek in Ecstasy
In February of 2011, the Discovery Science Channel bought the rights to Firefly and re-aired all 14 episodes in the correct order and in high definition. Fans were elated, and the actors were interviewed again to reminisce about filming the series and the movie.
And then, it happened. Nathan Fillion, when asked if he would do Firefly again, said "Yes… If I got $300 million from the California Lottery, the first thing I would do is buy the rights to 'Firefly', make it on my own, and distribute it on the Internet." Two former writers for the show chimed in and said they would be on board, too.
Within days, helpnathanbuyfirefly.com was launched by fans intent on raising the money themselves. The whole story is still there, although the site now redirects to unstoppablesignals.com/hnbf. Fillion pleaded 'PLEASE DONT SEND ANY MONEY' (caps his) and the site was eventually locked down when Whedon expressed uninvolvement with the site and the effort.
The Unfortunate Truths
Cost. Fillion has quoted a production cost of $1 million dollars an episode. Almost ten years ago. Virtually all of the actors, actresses, the creator, and the writers have all gained ten years of experience since the original series was filmed. They would presumably command higher compensation for their improved experience, making a once-impossible budget even, well, more impossible.
Appeal. While Firefly's fan base is unwavering in their loyalty, Space Westerns have not met with much success. While Star Trek was originally pitched as a Space Western, that is not the direction of the final product- with the exception of an episode here or there. It is a small niche.
Disinterest. Former actors, actresses, and writers for the show do look back fondly. It's obvious in their interviews that it was a pleasant project. Yet none of them seem to truly want to take up the task of starting it again. Sure, if someone were to stand up and call them all back, it might happen. But no one is doing that.
Who knows. Maybe in a few more years, Whedon or one of the actors may change their mind. But for now, it looks like all the conjecture is just that. Whedon has promised in the past that "when the two worlds align and something actually happens, whatever it is, you guys know I'll be on this site as soon as I'm allowed to be."
The Browncoats must take him at his word.
Related Posts :