Hot on the heels of the Euro and Asian release of Android Ice Cream Sandwich comes the first official look at Samsung's newest shot at the sometimes aptly nicknamed "Iphone Killer" Galaxy S line of phones. After months of consumer speculation, false media leaked images showing outrageous potential design options and hints regarding everything from the camera to the design materials, the SIII is both fairly normal and fairly awesome.
While it does not bend or roll up, as some leaked images of a seemingly warped prototype indicated or a twelve Megapixel camera as often rumors, the Galaxy SIII does come packed with a variety of new features. Most notably the Quad Core Exynos CPU. While it keeps the Eight Megapixel camera of the SII it adds a few new features. Full 1080P video is an exciting upgrade to Youtube fans everywhere.
Taking a cue from the Iphone, there will be a 16bg and a 32gb version of the SIII available. This doesn't mean an end to expandable memory however, the S3 boasts a 64 gig micro sd capability bringing the potential memory total to a whopping 96 gig.
The ever growing Galaxy display will reach a staggering 4.8 inch measure. Continuing with the AMOLED technology with an upgrade to new Super AMOLED touchscreen at 1280×700 pixels. Samsung fans will be glad to know the SIII will release with a significantly larger 2100 mAh battery, hopefully resolving many of the battery lifespan issues the SII continues to show.
Finally, in an effort to keep up with Siri Samsung will package the phone with "S Voice," the newest attempt at a voice interaction and recognition package being unveiled this year.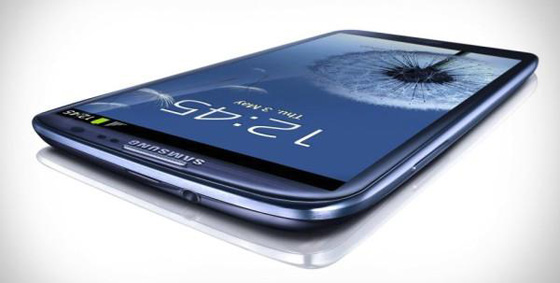 With it's much lighter but still larger than an Iphone display. Numerous upgrades and improvements over older models and the Iphone itself, and media already buzzing about the slew of new camera features Samsung may well have finally prepared a bullet for Apple's death lock on phone sales supremacy.
Even if the Galaxy SIII doesn't end up being the Iphone Killer, it continues to bear the torch for Android users everywhere.
Related Posts :
Category: Geek Life