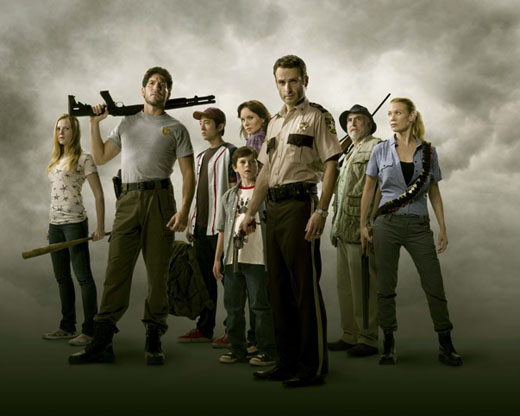 I wrote a post in October asking the question how long will The Walking Dead last? Well, thankfully, it is still going strong. **Spoilers below**
Recently, the hit series played its seventh episode of season two, which was the mid-season finale. It was titled "Pretty Much Dead Already", and the series will not be back until February. The show needed to go into this break with an awesome, series resurrecting bang to avoid losing a lot of viewers in a couple months. Well, did this episode accomplish that goal or did the show continue being a little lackluster?
So What Happened?
There was not a whole lot of blood and gore throughout most of this episode. The focus still stood on the survivors and their relationships with each other. With that in mind, some tense personal moments and clashes occurred, but the undead did not do much until the end of the hour. Of course, the search for Sophia finally came to a close as she was in the barn all along – as a walker. All of the zombies in the barn were shot to death, and Rick Grimes took out the little girl himself with a round to the head.
So the last ten minutes or so of the mid-season finale was packed with action. Most people are going to be mixed about the rest of the events, choosing to either love it or hate it. Unfortunately, the series did not progress very much through this hour. Sophia's disappearance wrapped up, but that was about it. Little progression in the overall story was made. Heck, the girl's disappearance took seven episodes to solve, so maybe viewers should not expect too much to happen quickly.
What's Going to Happen When it Returns?
Luckily, there is a lot of room for improvement once the series comes back in February. Six more episodes to wrap up the adventure at Herschel's farm. It is time for the crew to move on, and it is highly likely that most of the people on that farm are going to leave with the group. Well, that is what happens in the comics anyway. The group could be heading to Fort Benning finally or they could head elsewhere.
Either way, a change of scenery will be a good thing for the series that has grown stale on the farmlands. The slow pace of the show is agonizing for plenty of viewers, and most would not mind seeing some more blood and guts regularly. A lot of viewers are hoping that the show picks up in action now. Obviously, Hershel is not going to take the events of episode seven too well, so things should be getting interesting fairly soon.
Undoubtedly, that will be a refreshing change for the show. It needs to get darker and involve a lot more action. Audience members are otherwise going to tune in to something else or even pick up the comic instead.
Related Posts :
Category: Movies and TV