3 Awesome Lego Movie Tie-Ins for a Geek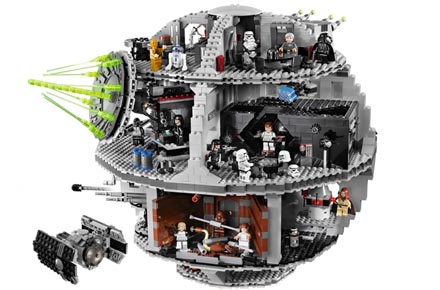 Lego is not just a company that produces interlocking blocks anymore, oh no. The Danish toy brick business has come a long way and there isn't a kid on the planet that hasn't revelled in the joy of construction Lego offers. It is fair to say though that a significant proportion of these said kids are now approaching midlife, and yet still find they have a fondness for the colourful bricks. This is not something lost on the company.
While Lego caters for the under 10s with kid-friendly movie tie-ins, one can't help thinking there is an eye firmly on a more nostalgic audience. And let me tell you, if you're a Lego fan in long pants, this is no bad thing. Here are three Lego movie tie-in sets that every geek will want to own.
Lego Indiana Jones : Temple Escape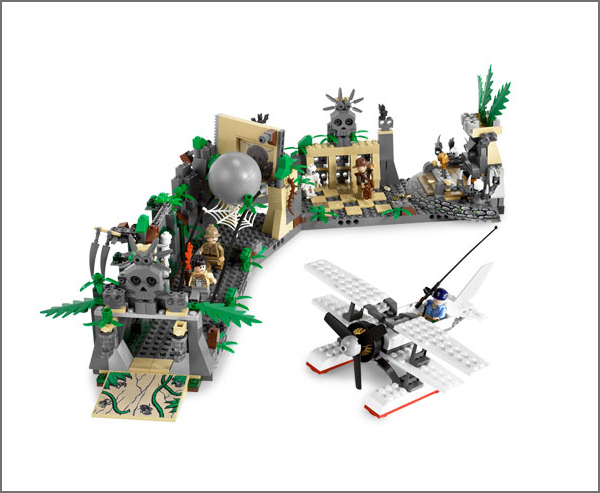 "There's a big snake in the plane, Jock!" Yes there is, but if you've got to that quote then you and your Lego Indiana have escaped the booby trapped temple from the beginning of Raiders of the Lost Ark. This is a set from a few years ago, but there are still a few out there waiting to be snapped up by the discerning Indy/Lego fans among you.
Your Temple Escape set features all the settings required to relive Dr. Jones' action packed getaway, including the spiked walls, flick spears and infamous rolling boulder, all of which protect the Golden Idol. And yes, Jock's plane does feature not only Jock, but Reggie the snake too! It's all in the details.
Lego Batman : The Batcave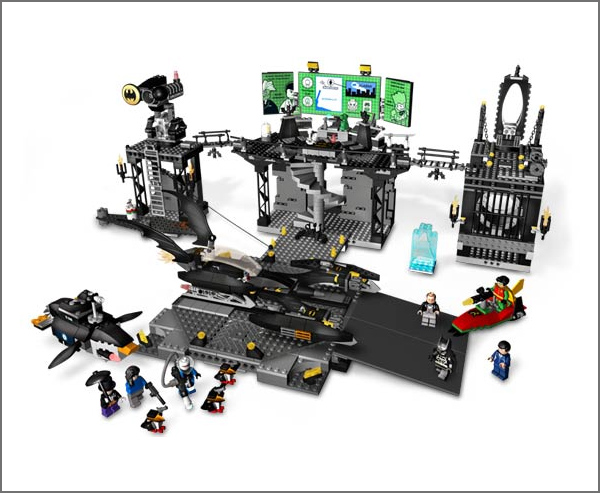 Holy really expensive Batman! Yes, this is going to set you back a fair bit. But don't let the astronomical price put you off (it isn't far from four figures, eep). This is the Batcave, in all its glory and made from Lego.
The Batcave has more than you can shake a bat-a-rang at. Built across two levels there's docks for the Batboat, a repair bay for the Batmobile and beside the expansive control centre is the Bat Signal launcher! It also comes with the Penguins sub, the vehicle that helps them initiate the invasion of the title. This is Bat-tastic!
Lego Star Wars : Death Star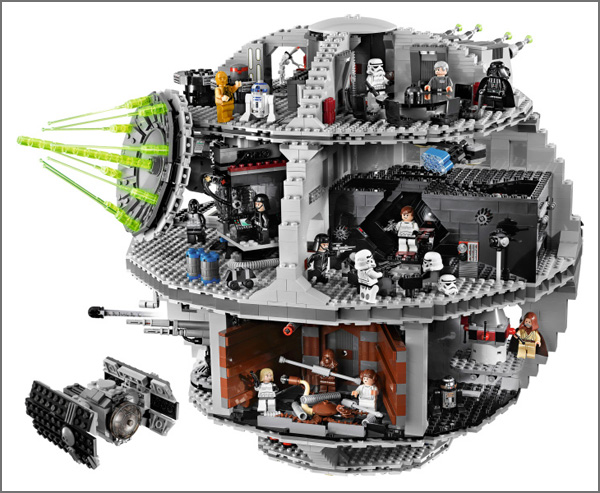 The Lego Star Wars Death Star is everything you could possibly wish for in a movie tie-in of the building block variety. Whether you want to recreate "Your powers are weak, old man" or "Luke we're going to have company!" moments you can with this homage to Star Wars Episode IV: A New Hope.
What is phenomenal about this set is that almost any scene that occurred in the Death Star during the movie has been recreated in Lego glory. Obi-Wan turning off the shield generators, check, Luke and Leia swinging across where there used to be a bridge, check. I could go on, but trust me, it's all there, even the trash compactor! So if you've quietly dreamt of demonstrating the full power of the Death Star, now you can. All you need to do is set a course for Alderaan.
Right, that's my gift wish list sorted. Now to sit back and wait… still waiting…
David James researches and writes about toys and games for the quirky Christmas gifts retailer Find Me A Gift.
Related Posts :