Thinking of Getting a Model Rocket
When I was a kid I remember building and launching a couple of model rockets with my little brother.  So now 25 years later I think my two girls might have fun doing it.  Something with a camera would be pretty cool.  They were out of our price range back in the 80's and were only used by those 50 year old men that lived and breathed the hobby.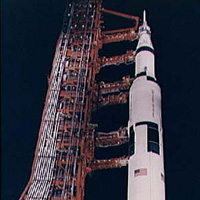 Anyone into launching model rockets? I'm going to start googling but if you know of the perfect site let me know. I don't want to end up like the video above.
Related Posts :