Women of Sci-Fi: Natasha Henstridge
Natasha Henstridge is tall, blonde and beautiful. She is also best known for her portrayal of Sil, an alien-human hybrid with a deadly instinct to breed. As a captivating alien, she left a trail of dead lovers who fell for her lethal charms.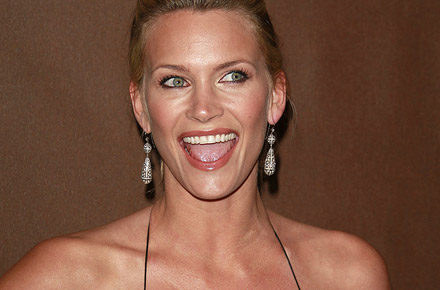 A Sci-Fi Beauty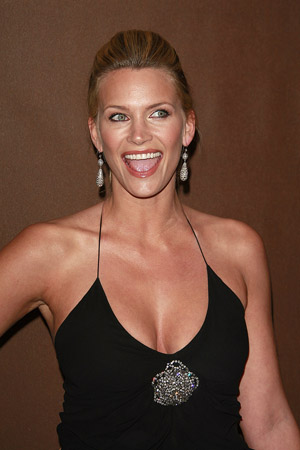 Natasha Henstridge is tall, blonde and beautiful. She is also best known for her portrayal of Sil, an alien-human hybrid with a deadly instinct to breed. As a captivating alien, she left a trail of dead lovers who fell for her lethal charms.
Early Life
The 5'10" supple bombshell was born in Springdale, Newfoundland, Canada and raised in a trailer park located in Fort McMurray, Alberta, Canada. The actress's father was a contractor, who owned his own business while her mother was a homemaker. Additionally, the actress has a younger brother named Shane. Henstridge's striking beauty was discovered early and at the young age of 14, she became legally emancipated from her parents and moved to Paris to begin a modeling career.
Modeling Highlights
When Henstridge was just 15, she received her first cover on the French publication of Cosmopolitan and has since been on the cover of numerous international fashion magazines. The actress's early modeling work helped transition her career into TV and she advertised several products in television commercials including Lady Stetson, Olay and Old Spice.
In 2002, Natasha Henstridge was given the ranking of number 85 by Stuff magazine on the publication's 102 Sexiest Women in the World list.
Film Career
The model was interested in acting and landed the starring role in the 1995 science fiction movie "Species." Henstridge spent much of the movie in the nude proving her fortitude and determination to succeed in the industry. Furthermore, she won an MTV Movie award for "best kiss." The award winning scene featured the actress stabbing the man she is kissing through his head with her tongue.
The movie gave the actress entrance into Hollywood and she was soon appearing in other roles such as Alex Minetti for the film Maximum Risk in 1996. After receiving the honor of number one in Sci-Fi's Sexy 50, which was rated by Femme Fatales magazine during 1997, she reprised her role as a cloned version of Sil for Species II in 1998.
Natasha decided to shift her focus to comedy and won a role in the film "Dog Park," a romantic comedy that also featured Luke Wilson and Janeane Garofalo. The actress then signed on for a part in "The Whole Nine Yards," which was another comedy that starred actors Bruce Willis, Matthew Perry and Michael Clarke Duncan.
Henstridge's next role was a drama featuring Ben Affleck and Gwyneth Paltrow called "Bounce." She then accepted a part for the 2001 sci-fi movie "Ghosts of Mars" by John Carpenter; even though she wasn't sure she should attempt another movie in the science fiction genre. Unfortunately, she was right and the movie didn't appeal to audiences. Despite that setback, she did follow through with a guest starring appearance in the movie "Species III."
Natasha was given the opportunity to star in several hit films. However, the pretty actress turned them down. First, she was offered the role of, Dr. Laurel Weaver, the medical examiner for the 1997 film "Men in Black," which was given to Linda Fiorentino when Henstridge decided against the part. Furthermore, creators of the 2004 movie "Resident Evil: Apocalypse" offered the portrayal of Jill Valentine, the main character, to Natasha, but she had already agreed to appear in "Species III" and couldn't take the role. Additionally, the actress turned down a part in "Independence Day." Henstridge has admitted that she struggles with her script judging skills.
Television Career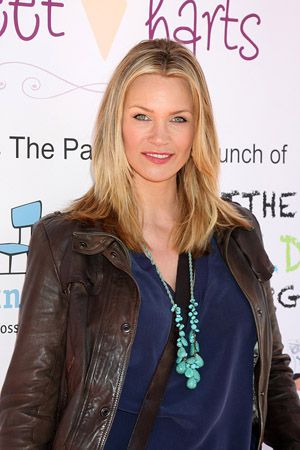 Natasha Henstridge's television work is diverse, and the actress has accepted roles in a variety of genres. She has portrayed characters on television shows such as "The Outer Limits" and "Caracara." Additionally, she accepted a regular role on "Commander in Chief" from 2005 to 2006, which was a drama on the ABC network that featured actress Geena Davis as the president of the United States.
Henstridge branched out and hosted a show on TLC called "Mostly True Stories: Urban Legends Revealed." She even lent her voice to "South Park" and played a substitute teacher with the show crediting her in the performance as "the chick from Species." She then landed a role in the television show "She Spies." Unfortunately, the show was cancelled after just four episodes.
The actress took a role for the Lifetime channel in a movie titled "Widow on the Hill" and in 2006, she was offered the part of a cop's wife in the CTV mini-series "Would Be kings." CTV is a television station in Canada. Moreover, Henstridge was honored with a Gemini Award for her role. She has even starred in a video game called "Kane's Wrath" as Alexa Kovacs.
In 2008, Natasha was given a part on the quirky ABC show titled "Eli Stone," which also starred Johnny Lee Miller. The legal drama included plenty of comedy and was on the air until July of 2009. Unfortunately, ABC didn't support the series and choose not to renew the show for another year.
The actress moved past this disappointment and joined the cast of "Anytown" showing that she is unafraid to be a part of projects that focus on complicated topics as "Anytown" scrutinizes a high school attack by racists. Henstridge branched out yet again with the film "Should've Been Romeo" and worked on the movie's production.
Natasha gave Conan O'Brien a laugh when she was a guest on "The Tonight Show" by demonstrating screeching in, which is a Newfoundland tradition. The actress persuaded the talk show host into drinking Newfoundland Screech rum after which he smooched a big fish.
Henstridge kept busy during 2011 and received a role for two episodes of CSI: Miami as Renee Locklear. Currently, the actress is appearing as the character of Dawn Chamberlain on the CW television series "The Secret Circle."
Personal Life
Henstridge was married for a year to fellow actor Damian Chapa. After the couple divorced, she became a mother with fiancé Liam Waite during October of 1998. Natasha and Waite welcomed a son who they named Tristan River. She became a mother again in September of 2001 after having her second son, Asher Sky.
She never married Waite and found a new relationship with Darius Campbell who is a Scottish actor and singer-songwriter. The couple broke up and canceled their engagement during 2010, but reunited and was married in 2011 on Valentine's Day.
Natasha Henstridge is known for her beauty and ability to depict a wide variety of characters. Furthermore, her brave portrayal as a man killing alien propelled the actress into a successful career and gave her a special spot in the hearts of sci-fi fans.
Related Posts :