Women of Sci-Fi: Sigourney Weaver
Sigourney Weaver has long been noted as the "Sci-Fi Queen" for her dedication to the fantasy and science fiction genres. Known primarily as Ellen in the Alien series, she has also been featured in Gorillas in the Mist, the Ghostbusters films, and, more recently, in James Cameron's Avatar.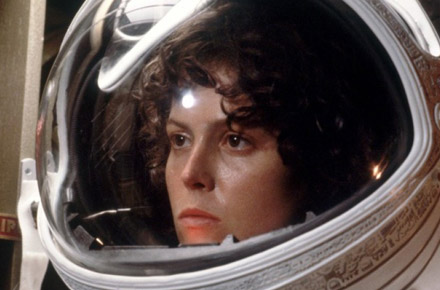 All hail the Sci-Fi Queen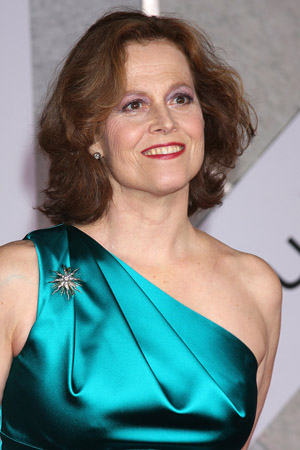 Sigourney Weaver has long been noted as the "Sci-Fi Queen" for her dedication to the fantasy and science fiction genres. Known primarily as Ellen in the Alien series, she has also been featured in Gorillas in the Mist, the Ghostbusters films, and, more recently, in James Cameron's Avatar. Now 61, Sigourney seems to show no signs of slowing her pace and is still as lovely as ever.
Birth and Early Years
Born in New York City's Leroy Hospital on October 8, 1949, Sigourney's given name was actually Susan Alexandra Weaver. Her parents were Elizabeth, an actress, and Sylvester, a television producer. Inspired by the character Sigourney Howard in the classic novel The Great Gatsby, Weaver began using the first name Sigourney as her own in 1963. Her birth name, Susan, was given to her in honor of her mother's best friend, explorer Susan Pretzlik. Sigourney never used the name professionally. She has an older brother whose given name is Trajan, a historical Roman name.
Born into a well-to-do family, Sigourney was raised with nannies and maids. The family moved frequently, with the tally climbing to over 30 different residences before she turned ten years old. She was enrolled in a series of respected private school for most of her childhood education. This no doubt gave her the ability to make new friends quickly. However, by the time she was 13 years old, she was already 5'10" and was teased mercilessly by her envious peers.
In 1965, Sigourney took parts in summer stock productions of You Can't Take It With You and A Streetcar named Desire. In You Can't take It With You, she was denied the lead role simply because she was taller than the lead male. Undeterred by this discrimination, Sigourney graduated in 1967 and, after an extended visit to Israel, enrolled at Stanford. She graduated with her bachelor's degree in English literature in 1972. She then moved on to Yale, earning her Masters of Fine Arts two years later.
Beginnings on Stage and Challenges
While enrolled at Stanford, Sigourney lived in the Beta Chi Community for the Performing Arts. She made performing a focus all through her long and successful academic career, acting in Japanese Noh plays frequently. However, even though she was accepted into the school, her teachers were disproving of her height and often cast her as a prostitute or an old woman. She did not allow this to sway her from her passion for performance, and her prospects began to improve upon her admittance to Yale.
In 1973, she made her theatrical debut in a play titled Watergate Classics. On this project, she met several people who would become influential in her life and later career, notably Christopher Durang, Albert Innaurato, and Kate McGregor-Stewart. She has remained good friends with all three for decades and later acted in Durang's production of Beyond Therapy in 1981. Durang and Sigourney also co-wrote the play Das Lusitania Songspiel, in which she acted for over two years from 1979 to 1981.
The next year, she took the stage three times in leading roles in the plays Frogs, The Nature and Purpose of the Universe, and Daryl and Carol and Kenny and Jenny. After graduation, she began to pursue a film career, but her height hindered her once more. She stayed busy with the stage, however, and continued to audition for roles.
Concerning the height discrimination, Sigourney has said "I've lost a lot of roles because of my height. I'm 6'3″ in heels. Producers are short and I was never their sexual fantasy." She also stated that actors who immediately stand up and then sit back down hurriedly seem intimidated by her height and she can then know the job isn't the right fit for her. It would be only a matter of time before her height was suddenly inconsequential and she shot to stardom.
Acting Success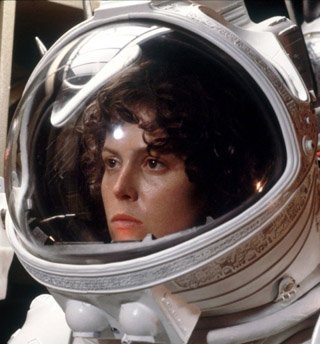 After a small role in Woody Allen's comedy Annie Hall, Sigourney landed the part of a lifetime. Ellen Ripley of the 1979 science fiction horror film Alien was a break away for the usually male-dominated genre. Lauded as an 'overnight success' by the media, Sigourney was nominated for both a BAFTA and a Saturn Award. She would follow up with Aliens in 1986, winning a Saturn Award and being nominated for both an Academy Award and a Golden Globe.
In 1984, Sigourney took the role of Dana Barrett in the blockbuster hit Ghostbusters. This, coupled with her wild success in 1986's Aliens, for which she won a Saturn and was nominated for both an Academy Award and a Golden Globe, propelled her to A-list actress status. She followed up with yet another highly-successful role as Dian Fossey in Gorillas in the Mist, which netted her yet another Academy nod and a win at the Golden Globes. Sigourney has remained involved in the plight of gorillas since the film, and currently sits as the honorary chairperson of The Dian Fossey Gorilla Fund.
1984 was also the year that she married her husband, Jim Simpson, a theater director who is most recognized as a founder of The Flea Theater in New York City. The couple welcomed their only child, a daughter named Charlotte, on April 13, 1990.
In 1992, Aliens 3 was released with Sigourney listed as co-producer. Only nine months after giving birth, she took on the role of Ellen Ripley and gained yet another Saturn nod. Her pay for the film, quoted at four million dollars, exceeded the entire budget of the first Alien movie.
1997 saw Alien Resurrection where she played a clone of her role. Once again listed as co-producer and garnering another Saturn nomination, Sigourney was quoted as saying "I'm having a wonderful time producing. There are good producers and bad producers. I've learned the hard way what not to do. The ultimate aim is to produce things I'm not actually in."
While she may have once had illusions of retiring to the director's chair, Hollywood had other ideas. Sigourney has worked tirelessly since, appearing in one to three roles a year nearly every year. She has remained true to the genre that gave her success- science fiction.
In 2009, Sigourney once again received critical acclaim for her role as Dr. Grace Augustine in James Cameron's lauded CGI marvel Avatar. She won another Saturn and a Scream Heroine Award. In 2010, she took roles in both Crazy on the Outside and You Again.
Sigourney Weaver shows no signs of stopping or even slowing down. As of 2011, she has appeared in two released films, Cedar Rapids and Paul; has two more in post-production, Abduction and Vamps; and is currently filming yet another movie entitled The Cold Light of Day. When does she sleep?
With a career spanning over 35 years, Sigourney Weaver has an impressive resume and will likely continue to entertain us for years to come. Always generous to her fans and possessed of a high work ethic and drive, Sigourney continues to be an inspiration for tall, college-educated young ladies everywhere.
Related Posts :