Women of Sci-Fi: Amanda Tapping
Amanda Tapping is a UK born actress who has lent her acting skills to sci-fi series such as Stargate SG-1 and Sanctuary. Amanda has entertained us for years while starring in the Stargate series. She has bravely extended her career into other filmmaking directions and continuously offers her fans quality performances.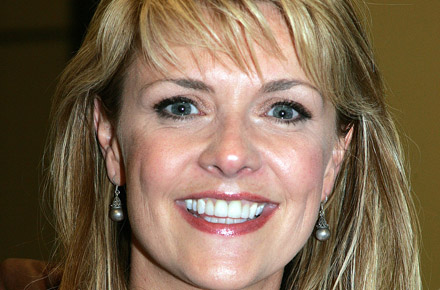 Science fiction veteran who keeps her fans satisfied.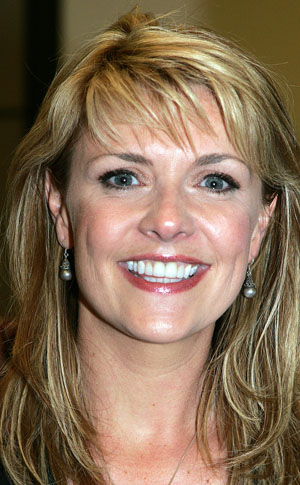 Amanda Tapping is a UK born actress who has lent her acting skills to sci-fi series such as Stargate SG-1 and Sanctuary. Amanda has entertained us for years while starring in the Stargate series. She has bravely extended her career into other filmmaking directions and continuously offers her fans quality performances.
Early Life And Beginning Acting Career
Tapping's family moved to Ontario, Canada when the actress was just one year old. Her parents attempted to encourage her toward a career in science. Luckily for us, even when she was younger, Amanda, although skilled in sciences and math, wanted to be an actress.
In high school, while attending North Toronto High, Amanda explored her interest in acting and won the Dramatic Arts Award along with the Environmental Science Award for her brilliance in the sciences. The pretty blond explained that I always had this sort of inkling I'd like to be a doctor when I was younger, but acting was always in the forefront.
After she entered college, Tapping focused her career goals towards the acting field and studied drama at the University of Windsor School of Dramatic Arts in Windsor, Ontario. She graduated with her degree and spent more time studying in her preferred field by working in theatre. Amanda won several stage roles in productions that included Steel Magnolias, Children of a Lesser God and Lion in Winter.
Amanda made the usual comment that she would never appear on television, but after she signed with an agent, she was cast in a commercial for Tim Horton's Oat Bran Muffins. She starred in several more commercials, which gave her the financing to help build Random Acts, a comedy group that performed improv. Katherine Jackson and Anne Marie Kerr formed this Toronto group with Tapping in the early 90's. They were successful and showcased their talents at locations around Toronto, which included The New Ideas Festival and the Tarragon Spring Arts Fair.
The group parted ways when their lives took different directions. Amanda's talent brought her plenty of work and she was able to quickly build her acting resume. She was often hired for small parts in established television series and this began a slow build-up in her acting career. Her TV roles grew and she appeared in television movies such as Remembrance, Rent-a-kid and Golden Will: The Silken Laumann Story. She also found parts in television shows such as The X-Files, Due South and Flash Forward.
 Sci-Fi Career
In 1997, Amanda was cast in the role of Samantha Carter on the popular science fiction series Stargate SG-1, which spawned several spin-offs. Tapping spent 11 years portraying Samantha. The character's vulnerability and strength brought the actress enormous success.
The role of Samantha Carter allowed Amanda to become a sci-fi role model and her realistic representation of an independent female soldier who was brilliant, knowledgeable in astrophysics while proving that it's ok to express emotion, even when you're in charge, spoke to millions of viewers every week. Furthermore, she has been honored by actual military personnel for her truthful performance of an Air Force officer.
Amanda continued her portrayal of Samantha Carter on Stargate Atlantis and became the new commander for the Atlantis exploration. Once the show entered season 5, Tapping had begun working on her new show Sanctuary, and her appearances were reduced to occasional guest-starring moments.
Her character in the show Sanctuary is Helen Magnus who is 157 years old. She manages a sanctuary to protect creatures that are unusual, threatened or ignored by humans. She is helped by Will Zimmerman and her daughter, Ashley. Some of the creatures are deadly, but some just need a sympathetic place to rest.
Sanctuary is unique in that approximately 75 percent of it is shot against a green screen creating revolutionary visual effects. This is exactly the type of series that Amanda prefers to embrace with her acting skills. Moreover, the show uses digital art to depict adventures occurring in exotic locations all over the world. Tapping is also an executive producer for the show. Initially, Sanctuary was only shown online, but the show's success caught the attention of television creators, and the series was developed for TV viewers.
In January 2001, Sanctuary was approved by Syfy for a 4th season. The series has also expanded to be shown in other countries such as Australia, Canada and the United Kingdom.
Amanda Tapping selects her characters to present unique aspects of women's personalities and capabilities. She chooses individuals that embody female strength, intelligence and a sense of achievement. Tapping has branched out in her career to include directing with an episode of Stargate SG-1 titled Resurrection. Later, she directed an episode of Sanctuary called Veritas.
Recognition
Amanda won a Canadian Comedy Award in2007 for Best Actress in the movie Breakdown. She has also won several Leo Awards along with a Saturn.
Current Career
The talented actress is now working with William Shatner on an animated webisode series titled The Zenoids. Additionally, she is the executive producer for the show and lends her voice to one of the animated characters.
Personal Life
The actress has three brothers; Richard, Steven and Christopher. Sadly, Steven died in December of 2006 from an epileptic attack. Christopher is Amanda's fraternal twin and, interestingly, two of her costars on Stargate SG-1 share the names Richard and Christopher.
Amanda has a daughter who was born on March 22nd, 2005 and is married to Alan Kovacs. The family currently has a residence in Vancouver, British Columbia.
Interesting Facts
Prior to her Stargate role, Amanda starred in a number of commercials for companies such as Folgers, Advil and Choclairs, which is a chocolate candy bar.
Amanda is the only cast member from Stargate SG-1 who did not meet actor Richard Dean Anderson before filming began. Also, she has appeared in two different television series that titled an episode with the same name. First, she had a part in The X-Files: Avatar in 1996 and later Stargate SG-1: Avatar was shown in 2004.
Amanda and Gary Jones were the only two actors to take part in every season of Stargate SG-1. Tapping has participated in more Stargate productions than any other actor during the franchise and portrayed the character of Samantha Carter in 206 episodes of the successful sci-fi series.
The show had many spinoffs, which include SGU Stargate Universe, Stargate: The Ark of Truth and Stargate: Continuum. The franchise even produced two direct-to-DVD movies. Her popular character was included in three of the Stargate series.
Related Posts :