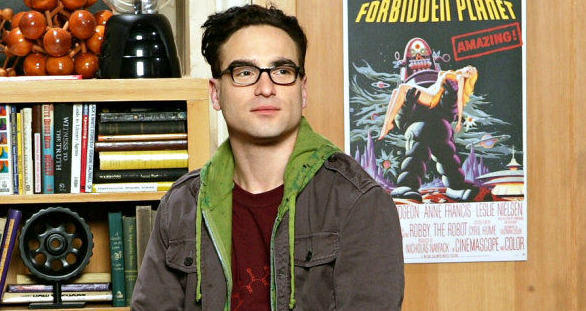 Johnny Galecki, star of the CBS geek friendly sitcom The Big Bang Theory, received his first Golden Globe nomination this week for his comically well timed performance in the role of Leonard Hofstadter. Galecki was also nominated for a prime time Emmy award earlier this year but lost to co-star Jim Parsons.
Galecki, who is perhaps best known for his five year stint on Roseanne, was shocked when he learned about his nomination. In media interviews he joked about how he initially thought the people who texted with the good news had mistakenly sent the texts to him instead of one of his co-stars. He also expressed to the press his gratitude for the nomination and how he feels that the nomination is a positive reflection of everyone on the show.
For those who have somehow never seen CBS's love note to geekdom, The Big Bang Theory features a theoretical physicist, an experimental physicist, an aerospace engineer and an astrophysicist who spend their downtime reading comic books, playing video games, discussing Star Trek and attending the annual San Diego Comic Con.
Nowhere else on network television are these topics regularly discussed, especially in a way that provides geeks of all different fandoms with the opportunity to laugh along with the lead characters.
Although the show does attempt to make the humor accessible to a wide audience, the science jokes are developed via a mixture of the show's writers and a group of physicists who help keep the jokes at least somewhat accurate.
Related Posts :
Category: Movies and TV