How to Buy Your First Arcade Game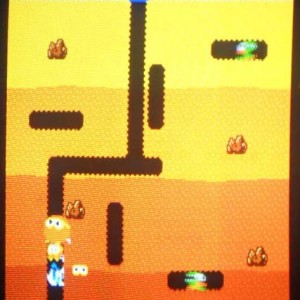 Thinking of buying a used arcade game?. What a great idea!
Going all the way back to the 1980s, arcades and arcade games have gobbled the quarters of generations of kids.
They have provided hours of great game play for saviors of the univers, top-notch race car drivers, hungry chompers and more.
If you are considering buying a used video game there are few things to keep in mind.

Where
In terms of where and how to buy a great used video game, there a few options. Many online video game dealers sell used games that have been restored and play just like the day they were made. Some of the online options sell the games for fixed prices and others offer online auctions for games that are available for immediate sale.
Additionally, there are sellers that plan and advertise actual physical auctions. One of these is a great opportunity to see the games first hand and play them to check for suitable condition.
Another method used by some buyers is to simply canvas existing arcades, pool halls, skating rings, bowling alleys, and other likely locations and inquire as to whether or not any of the games might be for sale.
This option can be risky, just as buying from an online auction site that does not specialize in used arcade games.
Pricing
Prices will vary widely for used arcade games. You can expect to spend anywhere from $0 for a craigslist pickup to a few thousand dollars depending on the game. Age, demand, condition, and location will be the major determining factors for any game so it is important to shop around to find the best deal.
The older the game, the more rare the game in most cases, so expect to have to look harder and pay more the older the game is.
You should remember that all used arcade games are just that, used. This means they will have been used commercially in arcades for a few years and will be in some type of second hand condition. The best sellers of these types of games take great care to ensure that the games they sell are fully refurbished to good working condition.
Reputable sellers will offer some type of a warranty with 90 days being a normal period of coverage.
On average, expect to pay around $100 – $200 for a working game with a cabinet in decent shape.
Shipping
As far as getting your game home, most sellers will use less-than-truckload (LTL) shipping companies. Be sure to understand that most deliveries are only to curbside.
You will have to have a plan to get the game to its position of honor in your home so don't forget that critical task when making your purchase.
LTL shipping rates will vary based on distance traveled, but you can expect to pay anywhere from less than a hundred dollars to move one across town up to several hundred dollars to move one across the country. If you are transporting the game yourself, take great precautions to make sure the game is secured in such a way that it won't fall over during transit.
A good company to use is NAVL (North American Van Lines).  Call Michelle Bianchi at 1-800-959-8880 ext. 9465.  She is who I always deal with when shipping.

The good thing about NAVL is you can use them to pickup games on eBay that are listed as "Pickup Only".  So don't rule those out yet.  
Average cost that I was quoted for a standard cabinet game is $300.
Purchasing a used arcade game can be one of the coolest experiences you will ever have. With one of these games at home you can impress your friends, play till you pass out, beat the all-time world record high score and have a blast. And best of all, you can do it from the comfort of your own home and save the universe without breaking a sweat!
Take the things discussed in this article into consideration when making the purchase and then go find that game of your dreams and enjoy.
Related Posts :