Classic Games Get the Geek Treatment
Here are some pimped up versions of classic boardgames you might want to take a look at. These might not be everybody's cup of tea but they do add a bit of spice to the mix.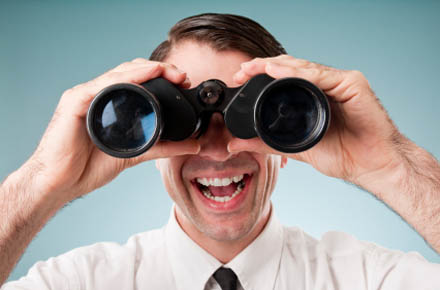 Board games, we've all played them at one time or another. Names such as Monopoly, Cluedo, Chess and Checkers are as familiar as reading and writing. The great thing about them is that there are no barriers to inclusion in terms of age, sex or even ability. These traditional titles are institutional and evoke fond memories of rainy days indoors and ice breakers at dinner parties.
However there are some pimped up versions out there we might want to take a look at. These might not be everybody's cup of tea but they do add a bit of spice to the mix.
Eaglemoss: The Lord of the Rings Chess Set
Chess is probably just about the most well known board game there is. Generally considered a more high brow choice, it's no surprise that there have been some modified alternatives to jazz up the original. One of the most popular derivatives comes from The Lord of the Rings franchise. The standard pieces are replaced with the movie characters. For the white side, Aragorn is King, and Eowyn as Queen. Gandalf and Boromir comprise the Bishops and Knights respectively. On the black side we have The Twighlight Witch King as the King piece, Mouth of Sauran as the Queen with Ringwraith and Sharku comprising one of each of the Bishops and Knights. The characters are undoubtedly impressive and really bring an inherently boring game to live. The popularity of this version is reflected in the price coming in at an average of £100 compared to a standard set. The limited editions are at least ten times more expensive than the standard sets. There have been three instalments of this game released so far.
Not to be outdone we he have an interesting take on Cluedo up next. This old favourite provides a lot of scope for experimenting. What better way to radicalise this classic than with a Harry Potter makeover. The world's most famous boy wizard and friends become the suspects in this variant of Harry Potter and the Philosophers Stone. Players are set the task of solving the mystery of a student who has disappeared from Hogwarts School. Harry, Hermione and friends must find out which spell was used and how. This is a great game and puts a fun and modern edge on a age old favourite. It is slightly pricier than a standard set at £50 compared to around £25.
Following on from Cluedo, we have a fun take on Monopoly. This one is for all you gamers out there. The game is transformed into the world inhabited by the legendary Mario Bros. All the properties relate to characters that the brothers Mario and Luigi came across during their adventures in this classic 80's theme. This game serves two purposes as it teaches kids about money and also gets them off the computer version.
Even Chess has not escaped the reach of the modification monster. Indulge if you will in a game of Lego Chess with real life Lego pieces which may appeal to some who are slightly geekier than most. You can only go so far when it comes to excitement here but it's a nice effort.
This look at Classic Games Given The Geek Treatment was written by Legoland Holidays – official hotel partner for Legoland Windsor