Women of Sci-Fi Spotlight: Summer Glau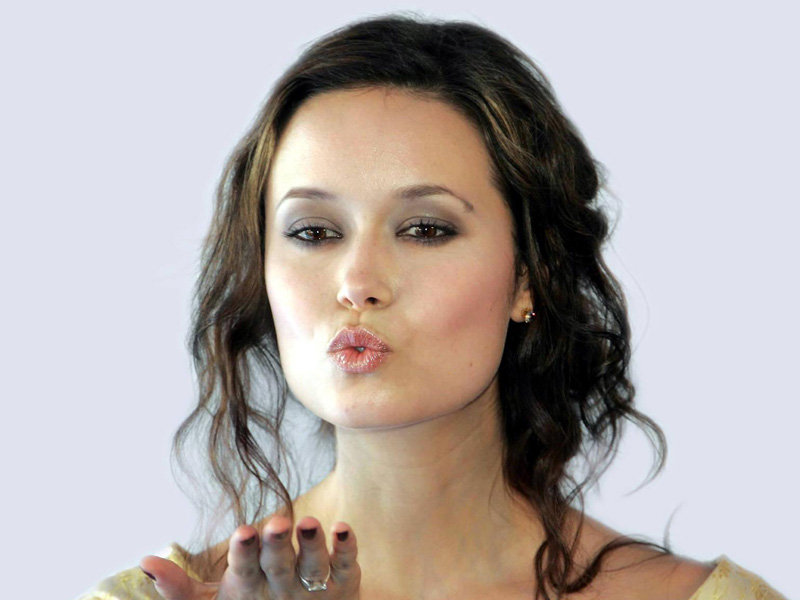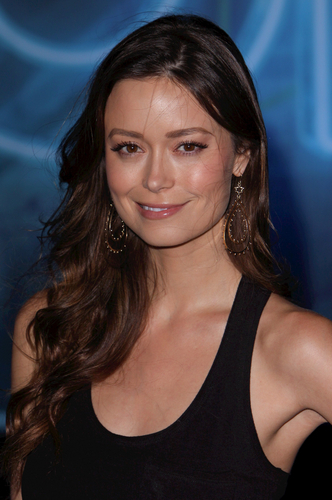 If you call yourself a geek, you instantly recognize Summer Glau. With leads in Firefly, Terminator: The Sarah Conner Chronicles, and The Cage, Summer has attracted more starring roles in her 29 years than many actresses twice her age. Not one to slouch, she has also taken smaller roles in other nerd-centric entertainment such as one episode engagements on The Big Bang Theory, CSI, and Angel. Balletic, athletic, and beautiful, Summer seems to have just begun a long and fruitful career in both film and television.
The Formative Years
Summer was born on July 24, 1981 in San Antonio, Texas to Mari, a school teacher, and Jim, a general contractor. They then welcomed two more daughters, Christie and Kaitlyn, into their Scots-Irish and German family. Summer showed a huge aptitude for dance from a young age, and was schooled at home from grades three through 12. This allowed her to accommodate the schedule at the ballet school where she had won a full scholarship.
While ballet was her primary focus, she also studied flamenco and tango. In her teens, she suffered a serious ankle injury that destroyed the possibility of a professional dance career. However, it did not preclude her dancing for the cameras, which is far less strenuous than the demands of the stage.
In 2002, at the age of 19, Summer moved to Los Angeles. She auditioned for several television commercials and the part of the pink ranger on the children's show Mighty Morphin Power Rangers. However, her first role was on Angel, the successful spin-off of Buffy the Vampire Slayer. During the one episode engagement, Summer portrayed a prima ballerina and caught the attention of director Joss Whedon.
Firefly
Later the same year, Joss Whedon hired Summer to portray River Tam in his next project, Firefly. A space western with an ensemble cast, River was a physically demanding character. Athletically gifted, River could defeat 20 to 30 combatants and emerge unscathed. Summer took lessons in kick-boxing and martial arts to prepare for the role.
Unfortunately, the show was plagued by flagging ratings and high production costs. Of the 14 episodes filmed, only ten were shown before Fox canceled the series. Loyal fans called Browncoats rallied with a postcard campaign to save the series, but these efforts were unsuccessful.
Of the role, Summer looked back fondly in 2010 in an interview with the Lifetime Movie Network. "That was my first job and that was how I learned to be an actor, so I had amazing teachers. Firefly has been a continual blessing on my life, to be sure."
Serenity
After Firefly wrapped, Summer stayed busy with guest appearances on CSI and Cold Case before diving back into the River Tam role for the 2005 feature film Serenity. Reunited with the other stars of Firefly and director Joss Whedon, Serenity was first released in cities where the series had received the highest Nielsen ratings. Other marketing tactics, such as the R. Tam Sessions, internet trailer, and making the first nine minutes of the film available online were utilized.
Summer's performance was solid and well-received, leaving Stephen Rea of the Philadelphia Inquirer to write "it's the ballet-trained Glau, who gets to mope in high angst and go Zhang Ziyi-crazy in a couple of martial-arts scenes, who steals the show." However, the issues for which Whedon was first criticized were still rampant in Serenity, leaving Peter Hartlaub of the San Fransisco Chronicle to explain the film as "the Serenity crew still carry weapons that look as if they were made in the 19th century, and almost everyone talks as if they were auditioning for Bonanza." While the movie could be considered a bomb, grossing only $28.8 million against a $29 million budget, Glau's performance solidified her as a favorite of both the fans and Whedon.
Summer was voted the 2005 Best Actress by the readers of SFX Magazine. She also netted a Saturn Award the same year for her outstanding work on Serenity. In 2006, she was the runner-up for the SyFy Genre Awards in the category of Best Actress in a movie.
After Serenity, Summer moved on to a nine episode stint on The 4400, a sci-fi series concerning people who disappeared in 1946 and reappear decades later. In 2006, she also acted in Mammoth and The Initiation of Sarah, both made-for-television movies. In 2006-2007, Summer acted in seven episodes of the CBS action-drama series The Unit.
Terminator: The Sarah Connor Chronicles
Summer netted her next starring role in the 2008-2009 science fiction series as a Terminator sent back in time by John Connor to protect his younger self. Her character, named Cameron in honor of Terminator series creator James Cameron, had at first intimidated Summer. She had not seen any of the Terminator movies prior to landing the role. In fact, she almost did not audition, thinking that she didn't possess the 'Terminator look'. Her work in the series won her a second Saturn Award in 2008, having appeared in all 31 episodes produced.
In 2009, Summer played herself in an episode of The Big Bang Theory entitled "The Terminator Decoupling". On the Coast Starlight train to San Francisco, Raj, Howard, and Leonard all try to muster the courage to speak with her. James Chamberlain of IGN noted her performance as emotionally flat, stating "it felt as though Cameron were on the show and not Summer." Perhaps that was the intention- to give a nod her sci-fi fans?
Dollhouse
Summer's next project teamed her with Joss Whedon for the third time in his new series, Dollhouse. Summer's character, Bennett Halverson, appeared in four episodes. While her character was killed on-screen, her performance was lauded as 'sharp'. Many critics viewed her insertion into the series as a desperate bid for ratings, hoping that the cult following of Firefly would begin to follow the new series. The show, however, was ultimately doomed and was canceled by Fox after 27 episodes.
The Cape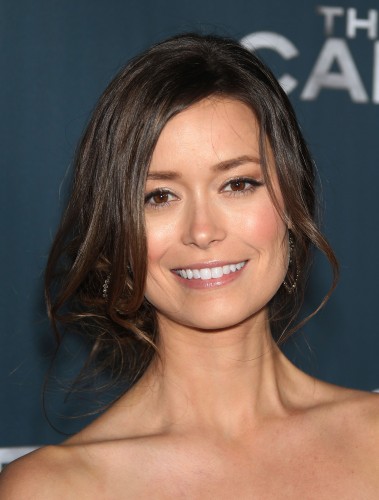 In 2011, Summer was offered her third starring role in a series called The Cape. NBC launched the superhero drama series as a mid-season replacement in January of 2011. On March 2, NBC announced its cancellation, having aired only nine episodes. The final episode was made available on OnDemand and on the network's website. Once again, Summer's performance was given good reviews by critics. The show itself was the problem, being almost universally panned and earning a score of 54/100 on MetaCritic.
When not engaged in acting, Summer supports charities such as the B.C. Women's Hospital & Health Centre, where she has autographed items for auction in order to raise money for the hospital. She still maintains her dance training, stating ""I danced classical ballet my whole life. That was my destiny; that was my identity. I was known as Summer The Dancer." She also supports the ASPCA and enjoys watching cooking shows in her free time.
In short, while Summer Glau is a considerable and dependable talent, she has had the extraordinary bad luck to be cast in two dead-in-the-water series and one that lasted a season and a half. Fans of these defunct shows want to see more of her, and who can blame us? No matter what project Summer takes on next, we certainly hope that it will run longer. Her athleticism, beauty, and powerful acting talents would be a fine addition to any number of sci-fi or action projects in the works.
Related Posts :