Women of Sci-Fi Spotlight: Zoe Saldana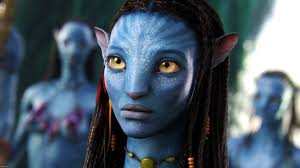 Unless you've been living under a rock for the last ten years, you recognize Zoe Saldana immediately. Best known for her roles as Uhura on Star Trek and Neytiri in Avatar, both roles that she has agreed to reprise, Zoe is both a classic beauty and an actress unafraid to stretch in a role whether it be fantasy or sci-fi. Lauded for her preparation and work ethic, Saldana, 32, is sure to be a staple in both genres for years to come.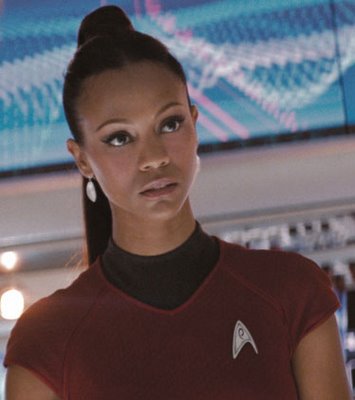 The Early Years
Born to a Dominican father named Aridio Zaldaña and a Puerto Rican mother named Asalia Nazario, on July 19, 1978 in Passaic, New Jersey, Zoe's full name is Zoe Yadira Zaldaña Nazario. She has two sisters, Cisely and Mariel. She was raised bilingual in Spanish and English.
Her family resided in Queens, New York until she was ten, at which point they moved to the Dominican Republic. There Zoe enrolled in the well-regarded ECOS Espacio de Danza Dance Academy with an emphasis in ballet. This training led her to a deep passion for performance. She moved back to Queens at 17 and began to pursue her career with two theater groups, Faces and the New York Youth Theatre.
Her vigorous training helped her land the role of a dancer Eva Rodriguez in the film Center Stage in 2000. The film tells the tale of a dozen would-be professional dancers studying at the fictional American Ballet Company in New York City. While both the dancing and the setting were already familiar to Zoe, her performance was viewed as solid.
In 2003, Zoe portrayed Anamaria in Pirates of the Caribbean: The Curse of the Black Pearl alongside such A-listers as Johnny Depp, Orlando Bloom, and Keira Knightley. While the role was not a major one, her performance drew attention due to the size and popularity of the film.
2009 Was a Big Year
2009 saw two more huge releases, both with Zoe in lead roles: Avatar and Star Trek. James Cameron's Avatar took over a year and a half to film, and Zoe prepared for the role of the Na'vi princess by studying horseback riding, archery, and martial arts. The film was unprecedented in its use of motion capture and special effects. Commenting on the experience, Zoe graciously describes director Cameron as "a polite and approachable person" and the role as "the most challenging of my entire career – physically, mentally, and spiritually."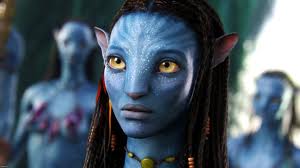 Avatar became the first film to gross over two billion dollars from a production budget quoted as $237 million dollars. Zoe's work as Neytiri garnered her both an Empire and a Saturn Award, as well as four other award nominations. She has also agreed to reprise the character for two proposed sequels expected in 2014 and 2015.
Star Trek was the thirteenth-highest grossing film for 2009 as featured Saldana portraying Nyota Uhura. To prepare for the role, Zoe met with the originator of the role, Nichelle Nichols. Despite having no previous Star Trek awareness, Zoe nailed the fiery, intelligent attitude of the character flawlessly. Zoe has said that "if Spock and Kirk can mix, they'd become my perfect man" and has very positive feelings towards the franchise. Star Trek netted Zoe a Boston Society of Film Critics Award and nominations for a ALMA Award and a Teen Choice Award. She has agreed to reprise this role in the future. A sequel is expected in 2012.
2010 has led to her being named number three on the list of Hot 100 of 2010 by Maxim Magazine. She had four films released as well: The Losers, Takers, Death at a Funeral, and Burning Palms. Filming is currently under way for a 2011 film named Columbiana.
Outside of acting, Zoe still makes frequent trips to the Dominican Republic and spends time with her sisters. She is also a fashion icon with the help of her stylist Petra Flannery and models for Gap and Calvin Klein. Her charity work includes St. Jude's Research Hospital, The Children's Defense Fund, and other humanitarian and aid-related endeavors. Zoe is notoriously close-mouthed about her private life, but she is assumed to be single.
With a resume as impressive as Zoe Saldana's, it's clear that she will continue to grace the silver screen with her presence. Strikingly beautiful, determined, and strong, Zoe has said before that she is here to stay, "I'm very proud to say I am a geek. But I'm kind of a cool geek. I grew up in a very sci-fi home." While we wait for more Avatar and Star Trek installments, we'll have to be content with her recent photo shoots and numerous charity event appearances. Zoe, the "geek who just happens to dress well" will be entertaining us in both sci-fi and fantasy for years to come.
Update 08/08/2011
When last I wrote about Zoe, she was presumed single. On June 30, Us Magazine broke the news that Zoe is engaged to Keith Britton, who she had successfully dated on the down-low for over ten years. He accompanied her to an Oscars after-party, giving the paparazzi their first chance at pictures. Britton is an actor and the CEO of a website entitled My Fashion Database, as well as a notable alumnus of the University of Massachusetts Lowell.
In addition to her upcoming nuptials, Zoe has completed filming on the upcoming action drama Colombiana. While the folks in Europe have been watching it since July 27, it will not be released in the United States until August 26th. Clips of the film, showcasing Zoe, can be viewed here: http://twitchfilm.com/news/2011/07/get-behind-the-scenes-of-colombiana-plus-a-clip-of-zoe-saldana-packing-heavy-artillery.php
Related Posts :