Women of Sci-Fi: Tricia Helfer
Recognizable to Battlestar fans as the voluptuous Cylon Number Six, Tricia Helfer has enjoyed a successful career that has included modeling, television, and film.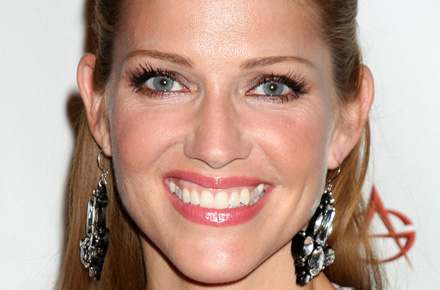 She made Cylons beautiful.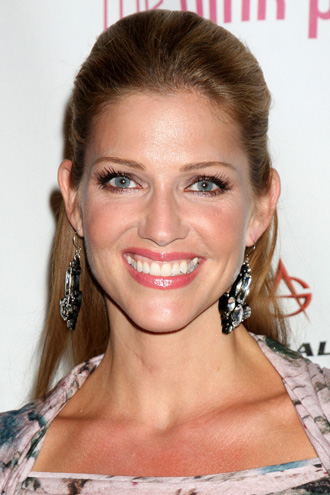 Recognizable to Battlestar fans as the voluptuous Cylon Number Six, Tricia Helfer has enjoyed a successful career that has included modeling, television, and film. While she began her life in small-town Canada, she now rubs elbows with A-listers on the red carpet and called fellow actress Katee Sackhoff one of her best friends. Tricia is also a gorgeous and confident woman who supports a wide variety of interests and causes, making her both a humanitarian and a talented actress.
Childhood and Discovery
Born on April 11, 1974 in the isolated community in Stettler County, Alberta, Tricia's parents were and continue to be grain farmers. Her hometown, Donalda, boasted only 224 people in 2006 and was not much larger while Tricia was growing up there. Tricia traces her lineage to German, English, Norwegian, and Swedish origins. At 17, she was discovered by a modeling scout while she was waiting to enter a movie theater.
Modeling Work
Within a year of her discovery, she had been named the Supermodel of the World by Ford Modeling Agency. She signed agreements with Elite Modeling and Trump Modeling. Until she retired from the catwalk in 2002, Tricia graced the covers of many of the world's most fashion-forward magazines such as Elle, Cosmopolitan, and Vogue. She appeared in print ads for luxury designers Ralph Lauren, Chanel, Armani, and Versace. Tricia has continued to model for product endorsements and was named number 57 of Maxim's Top 100 in 2007. She also appeared nude for the February, 2007 issue of Playboy Magazine.
Acting Highlights

Tricia took her modeling acumen to the next logical level by participating in the Canadian version of Next Top Model, which aired in 2006. Tricia served as the show's host for the first season, where she was decidedly less rude and catty than her American counterpart, Tyra Banks. She left the show before its second season to give full attention to Battlestar Galactica.
In 2003, Tricia's long-standing involvement with Battlestar Galactica began with the miniseries. The three-hour miniseries was directed by Michael Rymer, who was previously lauded for his work on Queen of the Damned. While die-hard fans of the original series balked at the female-centric re-imagining, the miniseries went on to be the third-most watched program in SyFy history.
With this success solidifying interest in the new BSG, the show launched as a series in October of 2004. Over the course of its run, the show garnered seven Saturn Awards, four Emmys, as well as a plethora of other awards and nominations. Tricia herself was honored with a Leo Award for Best Lead Performance by a Female and two Scream Awards.
As Number Six is a Cylon with many copies, Tricia had the unique pleasure of playing the same basic character with a multitude of variations. This means that she was able to stretch her acting chops and play with the character without it ever becoming stale. For this reason, you could say that Tricia played many different roles on the show; they just so happened to all have the same physical parameters. Where a lesser actress may have shrank from this, Tricia handled the frequent recharacterizations with aplomb.
After the series wrapped in March of 2009, fans waited with bated breath for the made-for-television movie Battlestar Galactica: The Plan. Tricia portrayed all the Number Sixes yet again, much to the fans' delight.
Tricia continues to be close to her BSG castmates, especially Katee Sackhoff. She credits Kate as being among her best friends, and the two have formed a charity together entitled 'Acting Outlaws'. The charity assists a wide variety of causes and has a web presence that outlines the ladies' efforts to help the less-fortunate.
Voice-over Work
Due to her high visibility and popularity on BSG, Tricia is often approached to provide voice work for video games. She has voiced characters in: Mass Effect 2 & 3, StarCraft II: Wings of Liberty, Halo 3, and two Spider-Man games. StarCraft 2 netted her a Spike award.
Personal Life
While Tricia is not the type of woman who makes tabloid headlines frequently, she is very open and honest with her fans. This is especially true when it comes to her charity work. Tricia supports the Kitten Rescue's Annual Fur Ball Celebration and Fundraiser with a yearly appearance, and continues to help others through Acting Outlaws.
In her spare time, Tricia rides her lavender-colored Harley, hikes, and takes care of her ten cats that she has rescued over the years. She is married to lawyer Johnathan Marshall, whom she met at a birthday party. The couple do not yet have any children together.
No matter what Tricia does next, her resume already speaks for itself. Will we see any more BSG installations? What about some more steamy photos? Whatever she plans to do in the future, my DVR is poised for it.
Related Posts :