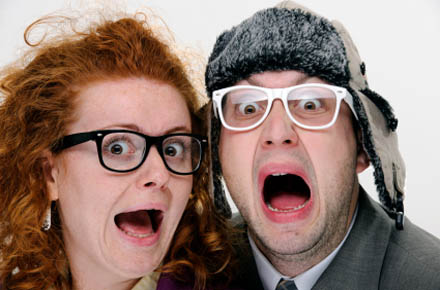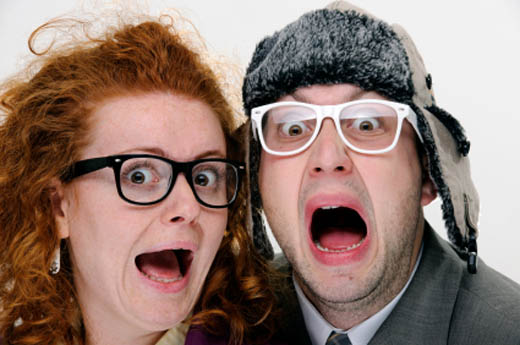 I must say I am not a huge fan of the genre. I can sit through a techno-horror film, like where they are stopping a contagion or some alien monster is stalking your crew members. Otherwise they make me uncomfortable and fidgety until i turn the TV off.  I know some geeks are into horror films, for example this flaming nerd where I work. Anything with a zombie in it and he's going to Best Buy to pick it up on release day.
For all you fans of horror, there's going to be a lot of new films hitting the box office.  Here's a list of all the different horror films being released throughout 2012.
The Devil Inside
Release Date: January 6
A woman (Fernanda Andrade) becomes involved in a series of exorcisms to determine what happened to her mother (Suzan Crowley), who murdered three people while possessed by a demon.  William Brent Bell directs this film that also stars Simon Quarterman and Evan Helmuth.
Underworld: Awakening
Release Date: January 20
In the latest sequel to the popular horror/action franchise, Selene (Kate Beckinsale) awakes from a twelve year imprisonment to find vampires and lycans, now exposed to the world and being hunted by humans.  Mans Marlind and Bjorn Stein direct the new film, also starring Sandrine Holt, Michael Ealy and India Eisley (Scott Speedman will not be returning as Michael Corvin).
The Woman in Black
Release Date: February 3, 2012
Daniel Radcliffe stars in his first post-Harry Potter film as a lawyer who, while settling the affairs of a recently deceased woman, finds himself in the middle of a bizarre supernatural mystery.  Ciaran Hinds and Janet McTeer also star in this film directed by James Watkins, based on the novel by Susan Hill.
Hansel and Gretel: Witch Hunters
Release Date: March 2
Now grown into a famous pair of witch hunters, Hansel (Jeremy Renner) and Gretel (Gemma Arterton) are hired to stop a coven of witches led by the evil Muriel (Famke Janssen), who are trying to sacrifice local children during the upcoming 'Blood Moon' gathering.  A continuation of the popular fairy tale also starring Peter Stormare, Derek Mears and Zoe Bell, directed by Tommy Wirkola.
The Cabin in the Woods
Release Date: April 13
A comedy horror film that spoofs the popular staple of young people being trapped in the woods.  Starring Richard Jenkins, Chris Hemsworth, Bradley Whitford, Anna Hutchison and Keith David, directed by Drew Goddard.
House at the End of the Street
Release Date: April 20
Young Elissa (Jennifer Lawrence) moves into a new home across the street from a house where a double murder occurred and befriends the only survivor.  Also starring Elizabeth Shue and Max Thieriot, directed by Mark Tonderai.
Scary Movie 5
Release Date: April 20
The latest entry in the horror spoof series, with David Zucker returning as director.  Stars Anna Faris, Anthony Anderson and Regina Hall may also return for the new film, which may spoof the Final Destination series, as well as Paranormal Activity, Scream 4, and the Child's Play movies.
Dark Shadows
Release Date: May 11
Tim Burton directs this movie based on the television series, with Johnny Depp starring as vampire Barnabas Collins who wakes up in 1972 to find his family manor in ruins and occupied by his family's dysfunctional descendants, who all have secrets of their own.  Also starring Michelle Pfeiffer, Helena Bonham Carter, Johnny Lee Miller, Jackie Earle Haley, Christopher Lee and Alice Cooper.
Abraham Lincoln, Vampire Hunter
Release Date: June 22
Based on the mashup novel of the same name by Seth Grahame-Smith (who also writes the screenplay), which depicts the 16th President as having a double life as a vampire hunter.  Benjamin Walker stars as Lincoln, with Mary Elizabeth Winstead as Mary Todd Lincoln and Rufus Sewell as lead vampire villain Adam.  Directed by Timur Bekmambetov.
Warm Bodies
Release Date: August 10
Young zombie R (Nicholas Hoult) falls for the beautiful Julie (Teresa Palmer) and follows her to the largest human populace to be with her.  Based on the novel by Isaac Marion, directed by Jonathan Levine and also starring Rob Corddry and John Malkovich.
Resident Evil: Retribution
Release Date: September 14
The latest movie based on the hit video game series, directed by Paul W.S. Anderson.  Milla Jovovich returns in the role of Alice, with Sienna Guillory, Michelle Rodriguez, Oded Fehr and Li Bingbing also starring.
The Texas Chainsaw Massacre 3D
Release Date: October 5
Not another remake, but a direct sequel to the original 1974 film, where a young girl (Alexandra Daddario) arrives in Texas to collect an inheritance that also includes the chainsaw-yielding Leatherface (Dan Yeager).  Bill Moseley (Chop Top from Texas Chainsaw Massacre 2) also appears as Drayton Sawyer, and original film stars Gunnar Hansen and Marilyn also make cameos.  Directed by John Luessenhop.
World War Z
Release Date: December 21
In the aftermath of a zombie apocalypse, U.N. employee Gerry Lane (Brad Pitt) travels the world interviewing various survivors, all of whom have various stories to tell.  Based on the hit novel by Max Brooks, directed by Marc Forster and also starring Mireille, James Badge Dale and Bryan Cranston.
Will World War Z stay true to the book?
The Lords of Salem
Release Date: TBA
Rob Zombie's fifth feature film, in which a coven of witches return to Salem, Massachusetts 300 years after they were secretly imprisoned and tortured during the Salem Witch Trials.  Starring Sherri Moon Zombie, Richard Lynch, Bruce Davison, Meg Foster, Dee Wallace, Ken Foree, Christopher Knight, Michael Berryman and Sig Haig.
Related Posts :